I love that in WordPress you can drag and drop images into the media library or image uploader when adding a new image to your posts.
When you are publishing multiple new posts a day to websites built with WordPress, each with many images, the amount of clicks and mouse tracking the ability to drag and drop these files saves can really add up.
However, I was always disappointed that you couldn't drag and drop theme and plugin zip archives files into WordPress, and instead had to browse to where they are located on your computer.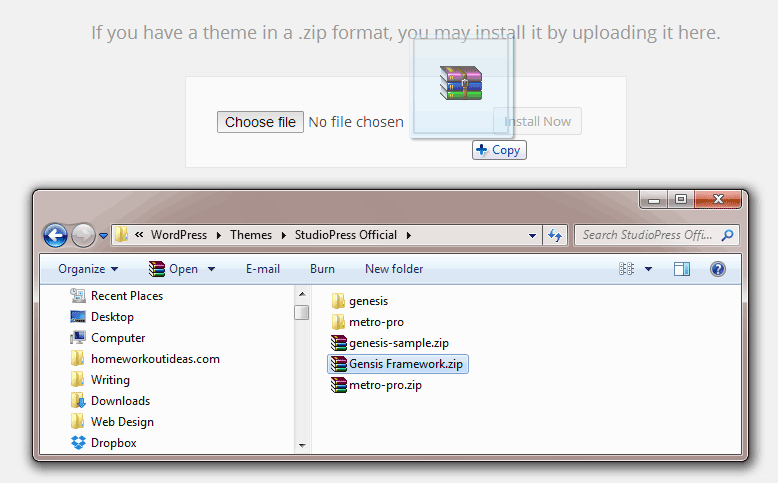 But today I learnt that I've been doing it wrong and you can in fact drag and drop theme and plugin files straight into WordPress!
How to Upload Plugins and Themes into WordPress with Drag and Drop
So to save yourself a few clicks and RSI-inducing mouse tracking when adding new plugins and themes to WordPress, simply follow these steps:
Go to the themes or plugins page on your admin dashboard area
Click 'Add New'
Click 'Upload'
Switch to Windows Explorer or the Mac equivalent to where the file is stored
Drag and drop that file into the highlighted area where the 'Choose file' button is located
Click the 'Install Now' button

There you go, you have now saved yourself a few clicks each time you add a new theme or plugin to WordPress.