If you run a WooCommerce store, then security should be a top priority. Your eCommerce store will contain information on your customers, transaction details, and lots more. You must be proactive about protecting this data, your site, and WooCommerce security in general.
WooCommerce employs a team of experts who focus solely on security, ensuring that the WooCommerce plugin is kept up to date and that vulnerabilities aren't easily exploited. However, if you want to keep your WordPress WooCommerce site safe and secure you will need to implement your own security measures too.
In this article, we will share actionable tasks that you can implement to help improve your WooCommerce security. These include a look at hosting, WordPress security plugins, SSL certificates, the use of PayPal, and many more tips and tricks.
Select a Secure Hosting Provider

Hosting can range in price, but generally, the rule here is the more you pay the better the service. Quality hosting, that includes top-notch security protection, can help keep your site safe, saving you severe headaches down the line.
When selecting a hosting provider, always opt for one that provides extensive security features. These should include automatic updates, frequent backups, multiple firewalls, and malware scans. Ecommerce or WordPress specific hosting service is also worth considering.
SiteGround offers high-performance WooCommerce hosting. They use proactive security methods, provide impressive 24/7 support, have free SSL included, and is PCI compliant. These are all important features for a WooCommerce store, and therefore will help provide an extra layer of security for your WordPress site.
Use a Security Plugin

Using a WordPress security plugin is an easy but extremely effective way to improve your WooCommerce security. A quality security plugin will protect your site against malware threats and attacks.
Wordfence is a WordPress specific security plugin that provides up to the minute security defense. Here are just some of its security features:
A Malware Scanner checks your site's security hasn't been breached.
The Firewall works to prevent malicious attacks.
The real-time Threat Defence Feed is constantly updated, helping to identify known and new threats.
Brute force attacks are monitored and blocked, helping limit login attempts and secure your login process.
This proactive approach to reducing security threats means that your WordPress WooCommerce store will be less likely to fall prey to security attacks.
Secure Your Login and Passwords
It is important that you take the necessary steps to secure your admin and other user accounts, as this can be an area of high vulnerability.
Use 1Password to Keep Usernames and Passwords Safe

If you are running an online store, always change your username to something other than 'admin', and use a complex password. This will help prevent your username and password being easily discovered and your site being compromised.
However, remembering an elaborate login sequence can be difficult for many of us. 1password is a great solution to the difficulty of creating, remembering, and changing passwords. Let 1password generate and store a strong and unique password for your WooCommerce site, to help you log in easily, and keep hackers out.
Setup Two Step Authorization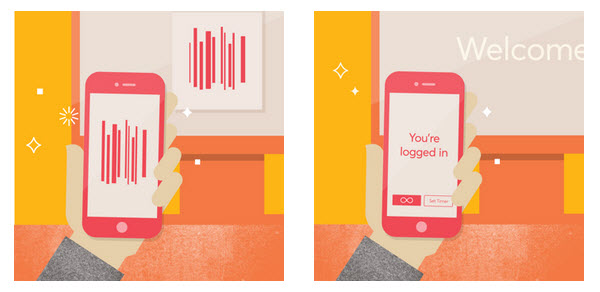 Using a two-step authorization to log into your WordPress WooCommerce site is another way to improve security. Adding the extra dimension of verifying your login on another device, usually your smartphone, provides an extra barrier of defense.
Two Step authorization is available if you upgrade to Wordfence Pro. However, if you are looking for a free option then Clef Two-Factor Authentication may be just what you need. Instead of using a password, Clef uses cryptography, so you can log into your WooCommerce site using just your smartphone. This is an effective way to protect your site against hackers.
Limit Login Attempts

Brute force attacks are becoming more and more frequent. Therefore, it is important to protect your site against them. As mentioned earlier, Wordfence includes brute force protection as one of its many features. However, if you don't run Wordfence on your site, then there are numerous other plugins you can use.
Jetpack's module Protect enables your site to automatically block any unwanted login attempts. This is one of Jetpack's many free and efficient modules that will quickly and easily help secure your WooCommerce site.
Tips for WordPress Themes and Plugins
To keep your WordPress site vulnerabilities at a minimum, it is important that you implement any theme and plugin updates. The newest versions of themes, plugins, WooCommerce core, and WordPress itself are the safest, so always update as soon as possible.
Equally, only ever download themes and plugins from reputable sources. Also, delete any that you are no longer using from your WordPress website. By keeping on top of updates and plugins, your site will be less likely to be compromised.
Obtain an SSL Certificate

Secure Sockets Layers (SSL) allows sensitive information to be transferred securely between a web server and a browser, via an encrypted connection. The majority of WooCommerce stores deal with valuable private customer and payment information. Therefore, it is crucial that this is kept safe. By using SSL, your site will be loaded over HTTPS, helping protect your customer data.
The hosting company WPEngine has recently started to provide free SSL certificates if you sign up to their hosting service. This means that your site's connections are much more secure, helping keep your visitor's information safe. SSL also has the added benefits of improving SEO, while reassuring customers that they are purchasing from a reputable company.
Take Payments via PayPal

If your WooCommerce store is just starting out or is still a small operation, then it may be worth running all payments directly through PayPal. Although this won't necessarily make your site safer, it will help secure the payment process for your customers.
Using Paypal to take payments means that all visitor data will be managed and stored by PayPal. Keeping customer data secure is, therefore, PayPal's responsibility, and one less thing for you to worry about. Seeing the PayPal log can also provide some reassurance to your customers, as it's such a well-known payment system.
Invest in a Good Backup Plugin

As well as improving your WooCommerce security, another essential task is to back up your site and its data. You stand the chance of losing everything if the worst does happen and your site is hacked. That is unless you've backed up your site.
BackupBuddy is an impressive plugin that can back up your entire WordPress WooCommerce site. Backups can be scheduled to run at set intervals, and backup files are saved in a safe offsite location. If you need to restore your site, this can be done quickly and easily, so your eCommerce store won't lose too much time and money.
What If Your Site Gets Hacked?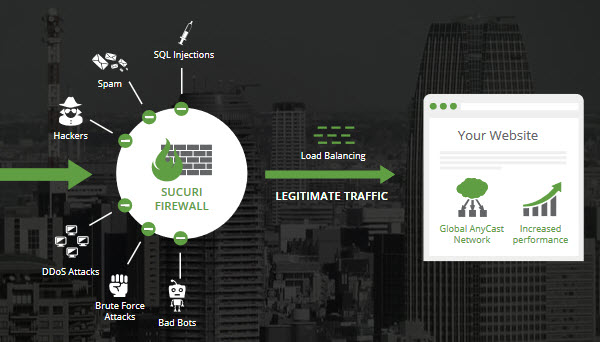 What if your WooCommerce site gets hacked and fixing it is beyond your skill set? Don't worry, Sucuri Security provides a clean-up and repair service, removing malware, infections, and lots more. This service isn't cheap. However,  a clean WooCommerce store that can offer a safe and secure customer service, is more than worth it.
Final Thoughts
A successful WooCommerce website needs to be able to generate lifelong customers. By building a safe and trustworthy WordPress site, users will feel confident to buy from your store, helping to increase your revenue. Not only that but focusing on WooCommerece security can help avoid many headaches down the line.
To keep your WooCommerce security up to date and healthy, you need to be proactive. Don't sit back and wait for the malware to come to you. Implement as many of the strategies mentioned as you can, and make security a priority for your WordPress website.
What actions do you need to take to make your WordPress WooCommerce site safer? Please share in the comments below…